Students Receive SCBA Scholarships
During the 2018 scholarship awards presentation at the Summit Middle School, the Summit County Builders Association awarded 2 students with the Steve Kertscher Memorial Scholarship.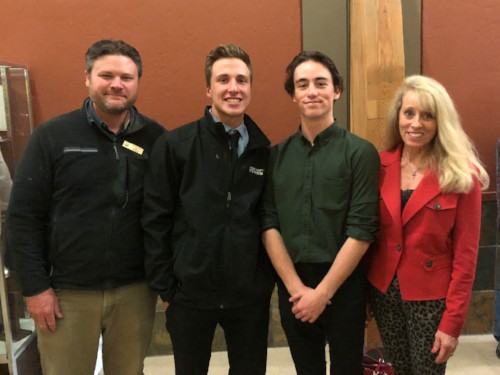 The scholarships go to graduating seniors who plan to pursue a construction related degree. Past recipients of the scholarship can also re-apply to receive ongoing financial support.
Mark Davidson plans to pursue a career in construction and business and has been learning welding at the High School's welding tech program. Cash Koning is planning to attend the School of Mines in Golden and go into the engineering field.
The community awarded over $450,000 in scholarships to local high school seniors.
Pictured: Donato Lipari (SCBA President), Mark Davidson (Student), Cash Koning (Student) and Marilyn Hogan (SCBA Executive Officer)